Moving to a new city can be scary. Where do you start? Even when you know the area, finding friends and feeling connected can feel like it takes so much time and effort.
I was in the same position not long ago – where to begin? That's why I created this list of apps for making friends in a new city.
They made my transition into an unfamiliar area easier, and they can do the same for you! Here's how these mobile applications can help form meaningful relationships with others around your location.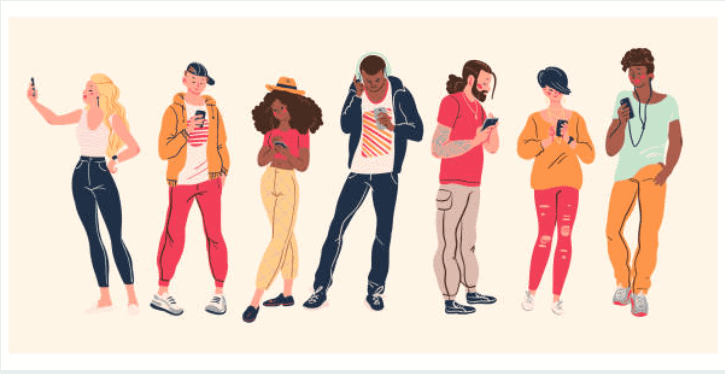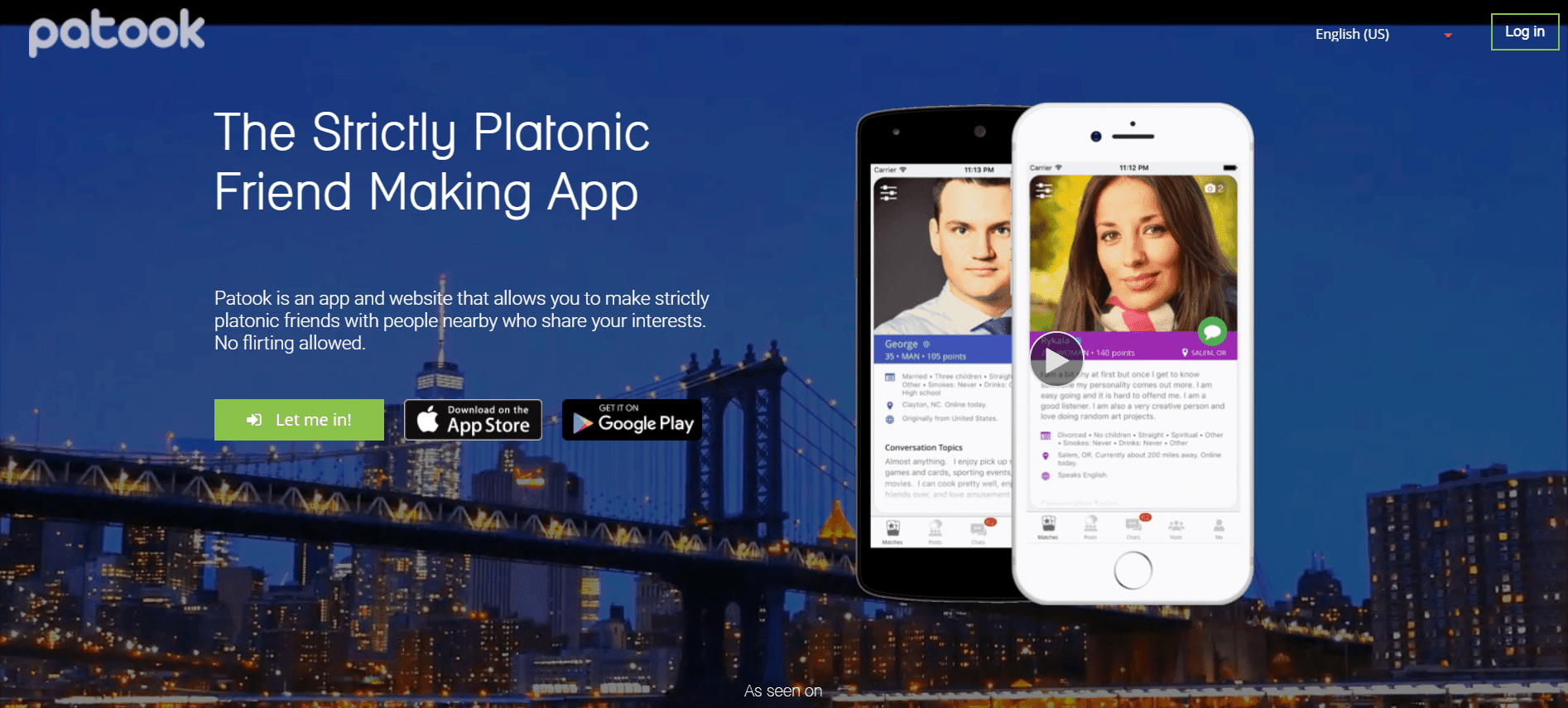 Through a points-based system, Patook is hailed as a platonic friendship app. In the process of creating a profile, users choose their favorite traits (gender, interests, languages, etc.) and rate them.
In the later stages, you will be matched with those who ranked higher based on your traits. An anonymous message can be sent to a person, or both users need to rate each other.
As another way of getting to know people who live near you, you can also find public discussion boards in your area that pertain to what you consider important. You can restrict who sees your profile on Patook as well, making it more private than apps or other social services.
Cost: It's free
Platforms: iOS, Android, Mac, PC
Try if:
Your friend should have certain qualities

For the sake of safety or privacy, you're concerned about apps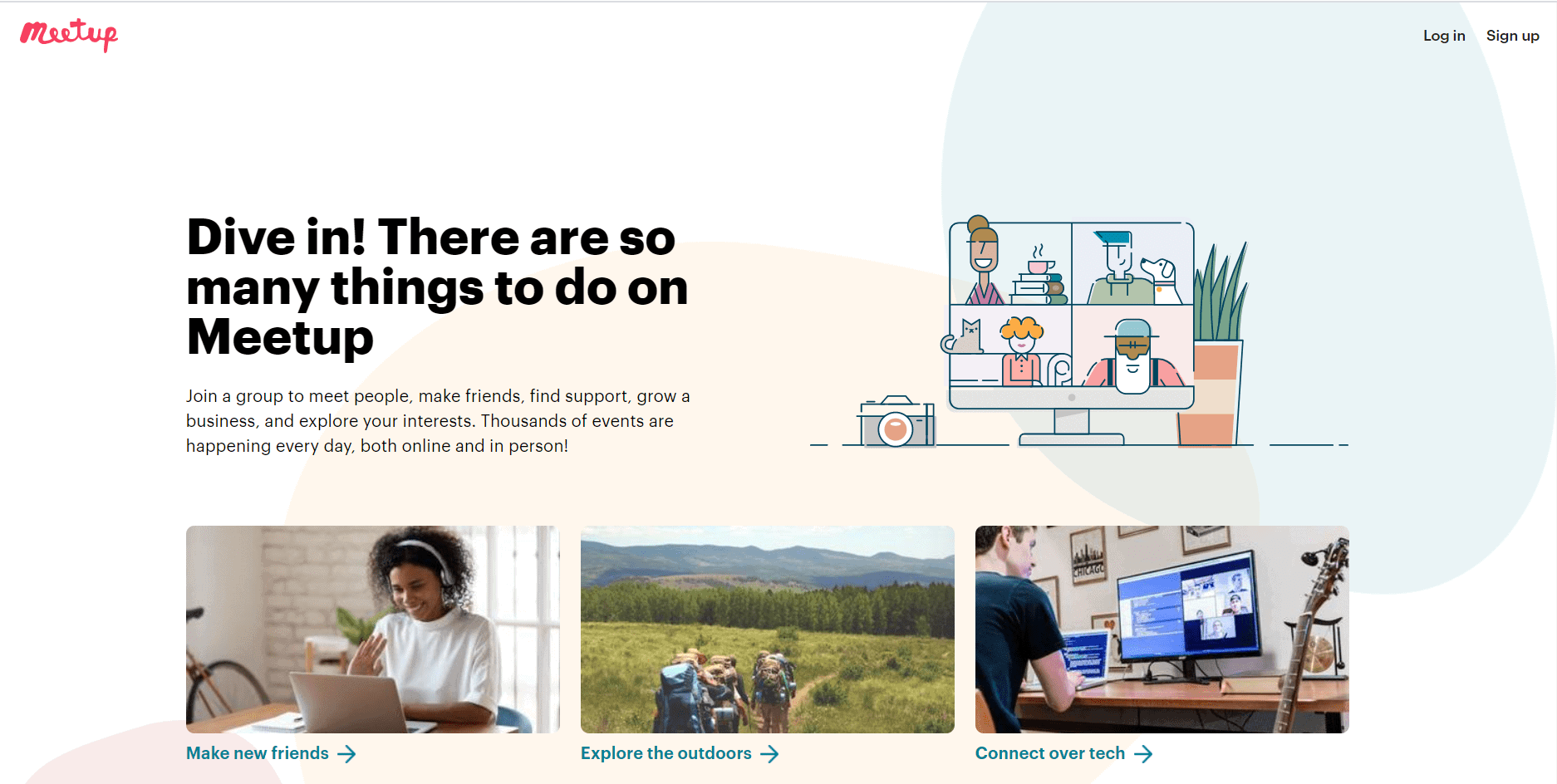 You can choose from 24 types of events to attend on Meetup (food and drink, music, photography, beliefs, etc.).
Let the app use your location to find relevant events based on the categories you select, then sit back and watch the app populate relevant events based on your availability.
You can RSVP for these events along with messaging other attendees and joining groups as well so you aren't missing out on opportunities to meet people with similar interests. 
Cost: Free
Platforms: iOS, Android
Try if: 
The more social gatherings you attend, the less one-on-one time you prefer

Your city interests you and you'd like to learn more about it

Interested in learning a new hobby or looking for one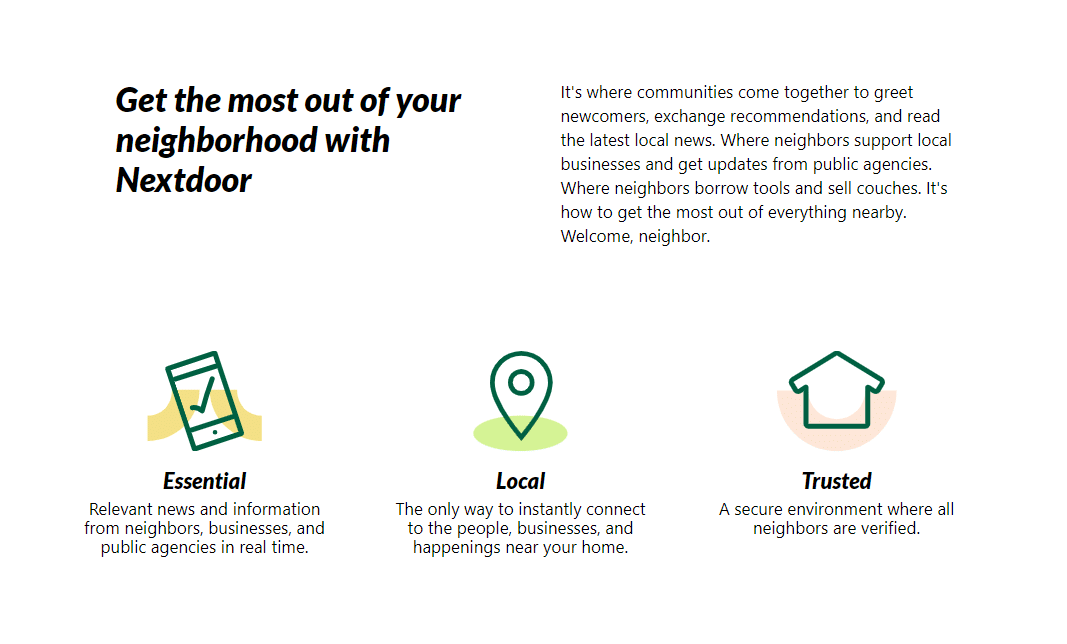 The neighborhood where the home is located is just as important as the people who live there. After all, what could possibly be more fun than having good friends down the street from you?
Through Nextdoor, you gain access to a local social network. On the app, you can post information in different categories, like babysitters nearby or events in your neighborhood.
Cost: Free
Platforms: iOS, Android
Try if:
Having a sense of belonging or getting to know your neighbors is important to you

Keeping up with local events is important to you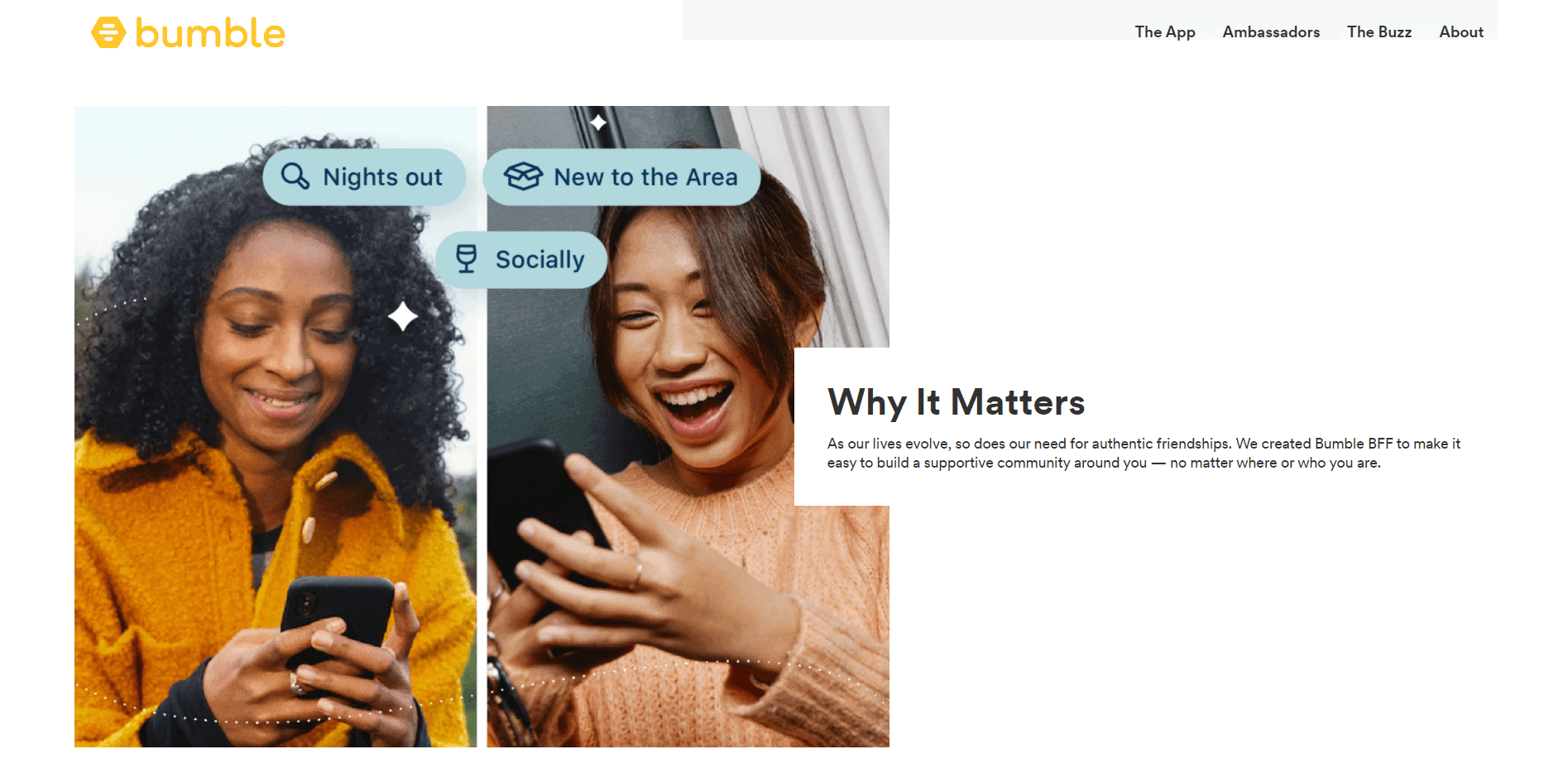 With Bumble BFF, you can find your next friend at the swipe of a finger via the iconic Bumble dating app. Like dating apps, you can set up a profile that includes photos of yourself and a short bio that describes who you are and whether the person you're looking for should love brunch or not (there's just no way around it).
The two of you will be able to message each other (in a 24-hour span) if you swipe right for each other. It opens the door to new relationships.
Cost: Free
Platforms: iOS, Android
Try if:
When it comes to meeting people, you love the convenience of dating apps like Bumble

Connecting should be as simple and easy as possible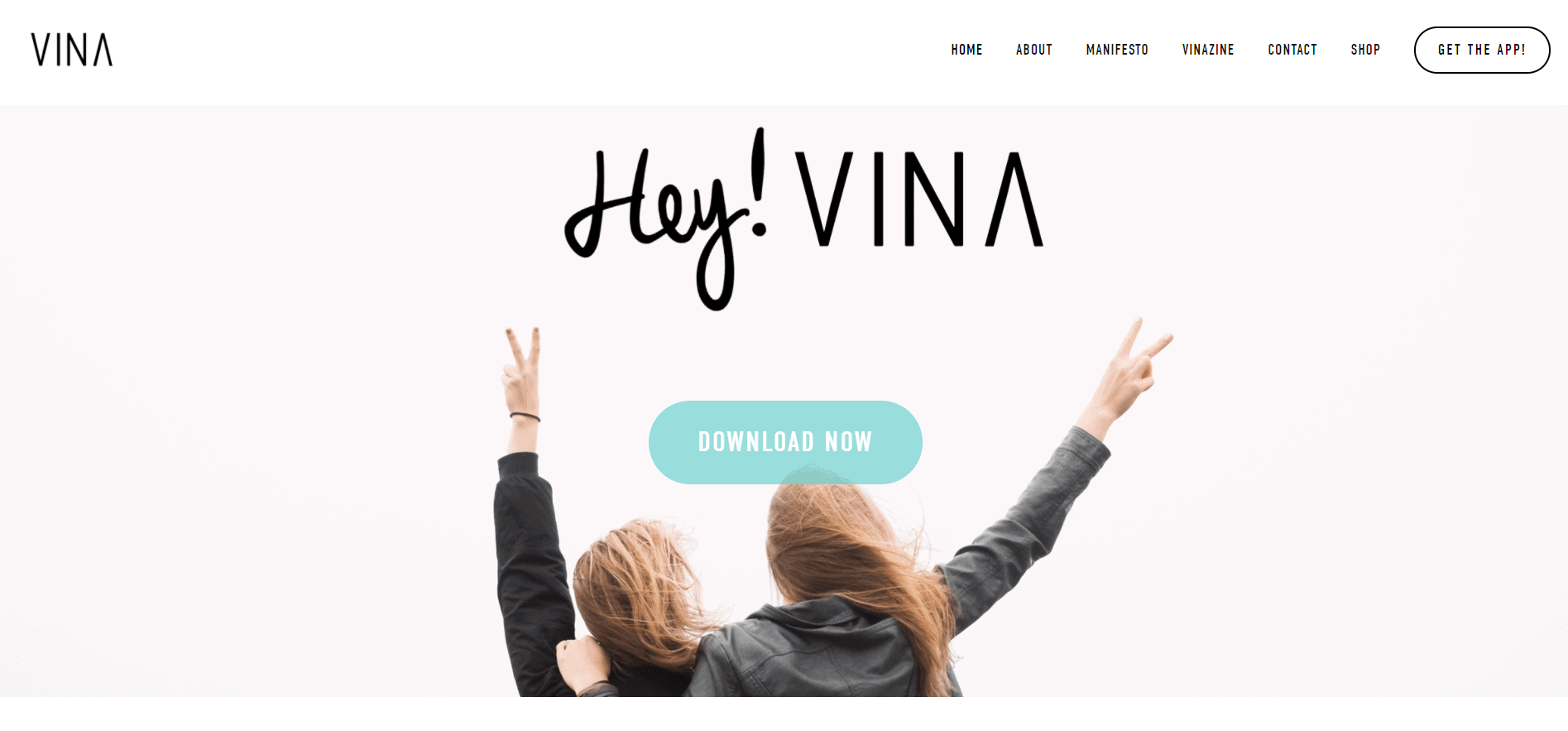 Girls, here's a dating app! Women can meet other like-minded women on Via when they share similar interests. Along with creating a profile and swiping right to people you like, Hey!
In addition to quizzes and articles (on The Vinazine), Vina also reminds women to surround themselves with the right people and live their best lives.
Cost: Free
Platforms: iOS, Android
Try if:
Motivation and empowerment are what you're looking for

If you want to help your friends with other aspects of their lives aside from friendship, you should install an app that does that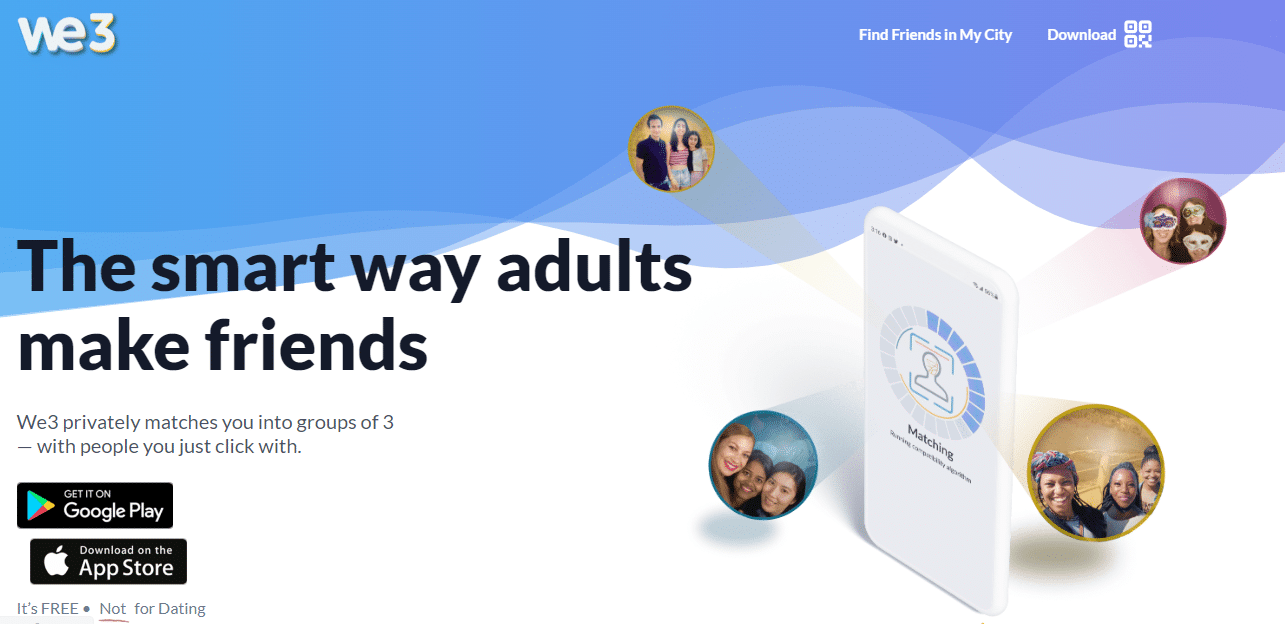 According to We3, three is an ideal number for forming meaningful friendships, so three is not a crowd. On this app, you are matched based on swiping through statements, agreeing, disagreeing, or remaining neutral.
By answering questions, We3 places you in a tribe where you can message three highly compatible people. You can only be seen by your tribes. 
Cost: Free
Platforms: iOS, Android, Mac, PC
Try if:
A one-on-one conversation would put too much pressure on you

If you're looking for a friend group, then this is for you

It is important to you to maintain your privacy
FAQs
How do these friend-making apps work?
Friend-making apps typically require users to create a profile and provide information about their interests, hobbies, and preferences. The apps then use algorithms to match users based on these details. Users can browse through profiles, send messages, and arrange meetups with potential friends.
Are these apps free to use?
Many friend-making apps offer free basic features, but some also offer premium subscriptions with additional benefits. The availability of free versus paid features may vary between apps, so it's worth exploring the specific terms of each app to understand what is offered.
Can I use these apps to make friends in specific activities or communities?
Yes, many friend-making apps allow you to search for friends based on specific activities or communities. For example, you can find friends who enjoy hiking, gaming, art, sports, or even parents looking for playdates. These apps provide filters and search options to help you connect with people who share your interests.
Are friend-making apps safe to use?
While friend-making apps strive to provide a safe and secure environment, it's important to exercise caution when interacting with new people online. Be mindful of sharing personal information and take the necessary precautions when meeting someone for the first time. It's a good practice to meet in public places and inform someone you trust about your plans.
Can I use these apps to make friends in my current city or town?
Absolutely! Friend-making apps are not limited to new cities only. You can use them to expand your social circle in your current location as well. These apps are designed to help people connect and make friends regardless of where they are.
Quick Links 
Conclusion:-6 Apps For Making Friends In A New City 2023
Moving to a new city can certainly be intimidating, which is why it is important to tap into the resources that the modern world has given us!
Apps for making friends are an excellent option for connecting with others and building relationships, even in a new place.
Whether you are looking to connect with other locals or expats who reside in your city, there are a plethora of apps out there that have your back.
Try one out today and start adventure of meeting people and having fun! Don't forget to stay cautious by meeting strangers in populated spaces and engaging conversations in public venues like cafés where you can feel more secure.
Most importantly, embrace new opportunities and explore until you find the perfect friend group!