Krabi is the ultimate holiday destination for many travelers around the world because it can entertain all kinds of tourists – party animals, honeymooners, nature lovers, culture lovers, Krabi Beaches, etc. No one can ever get bored or disappointed in this beautiful city. Read Full detailed Ao nang nightlife guide in the below section.
Majorly, people like to indulge in fun-filled activities at night time in Krabi. This is because Krabi boasts of some of the best drinking joints and the party making places in Thailand. You can have a wide range of evening here – drinking places, beer shacks, pool table, fun, and entertainment, etc.
Best Places To Enjoy Nightlife At Ao Nang, Krabi in 2023
This might not be the ideal place for a mad night and partying until dawn-type. Krabi has an easy-going lifestyle and people come here for relaxed merrymaking. 
Ao Nang is the hub of all this. It is the most developed area and offers an amazing nightlife to the tourists. The main road is full of bars, right from Nathai junction National Park HQ. the beachfront has two main plazas – Center Point and Soi RCA.
The formers offer a ladyboy cabaret, live music, with a small dance floor on the third floor. The latter is full of neon-lit bars.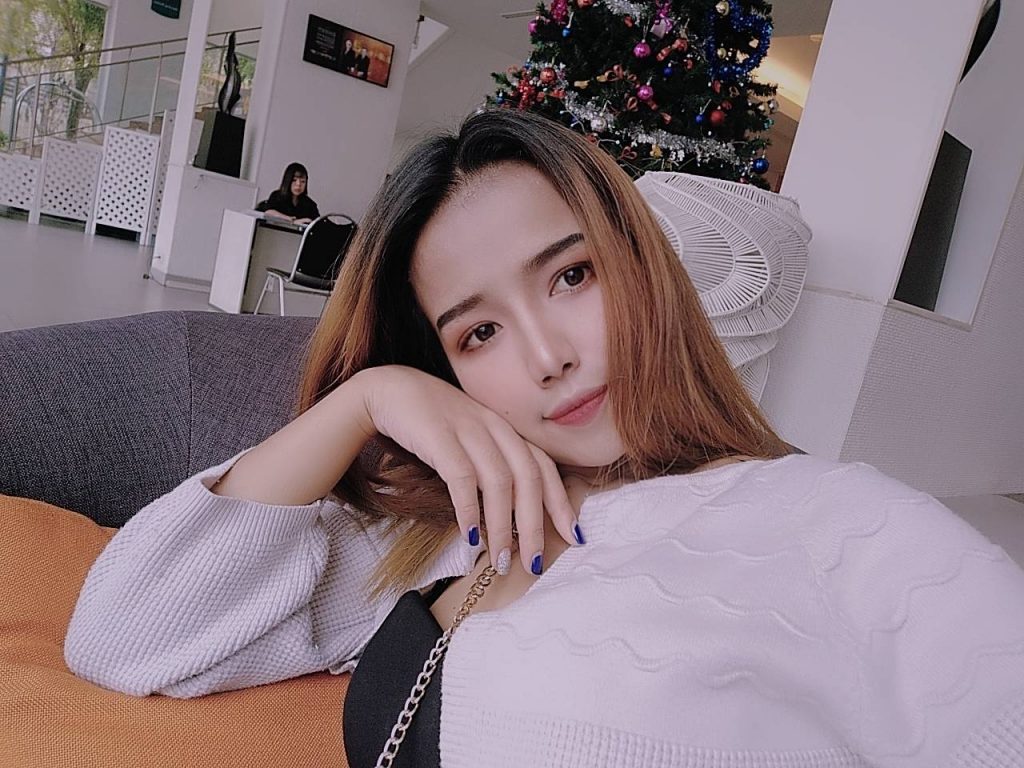 Ao Nang Center Point is a busy three-storeyed complex, which is encircled by bars. You can refer to it as the heart of the party making area, in Krabi.
You can spot some amazing food joints, shopping places, tattoos, and a cabaret show. you have the whole nightlife entertainment at this place and its location is off the beachfront road. In the Southern area, you will have Soi RCA Entertainment and Soi Bamboo to have a groovy night. 
All these areas are safe and not many untoward incidents have been reported. They are not tacky like Pattaya or Phuket. Some of the bars in Ao Nang which need a mention here are – Roots Rock Reggae, Full Moon, Strawberry Moons, or Get Rad's cocktail lounge.
One cannot tag them as 'red-light bars', but they are very warm and friendly. If you are those sophisticated types, then you may prefer Last Fisherman Bar on the far end of Soi 17. They have some amazing wine and whiskey, which you would not want to miss. 
Some of the local restaurants there are – Cafe 8.98 and Jose, which are good for chilling before or after dinner. Their menu is great and offers some relishing mojitos. Carnivore has some great whiskey that you can enjoy in leather armchairs.
Dining is on the beachfront road, where you can sit and relish cheap cocktails and live music on weekends. 
Ao Nang Nightlife
Let me tell you that Krabi does not hold a cheesy reputation about its nightlife, like Phuket and Pattaya. But, still, it won't leave you disappointed with what it proffers. Due to its proximity to all the beautiful and natural islands of Thailand, the inflow of tourists has increased and due to this increased demand for all kinds of entertainment.
Families love to come here due to its breath-taking beauty, nature, soaring cliffs, magnificent beaches, and hundreds of islands. But, people who come here for adults-only trips, will enjoy the nightlife of Ao Nang.
The go-go bars on the borders of Ao Nang CenterPoint and an entertainment hub in the middle will make your night worthwhile. For nightlife massages, you can visit the Soi RCA Entertainment. You will get some of the best massages in Ao Nang.
The beach nightlife of Ao Nang is definitely not to be missed. You can spend an amazing time as this place serves all.
Ao Nang CenterPoint
As said earlier, this destination is ideal for nightclubs, go-go bars, and ladyboy extravaganzas. You will also locate hookah-bars, live music spots, and cocktail lounges, where you can simply relax, enjoy fresh air and cocktails.
For the first, you might find it hard to locate this point, as its entrance is somewhat hidden. But. When you'll spot exquisitely dressed ladyboys, exhibiting what they can do, you will know you have reached the right place. You can reach here either by walking or on a hired scooter, the choice is yours.
This is a multi-floored party space, which has a large courtyard on the four sides with so many bars. The top two floors show a different side of Ao Nang, with lights blaring and people dancing their nights away. 
What to Expect
Ao Nang nightlife clubs are on the main floor and have full bass music. One of the famous bars here is Chang Bar.
The place is filled with people who desperately want a hookup. You can meet people here, mix and socialize with them, but don't forget to ask about money before you take someone in your room, because they all are working for money.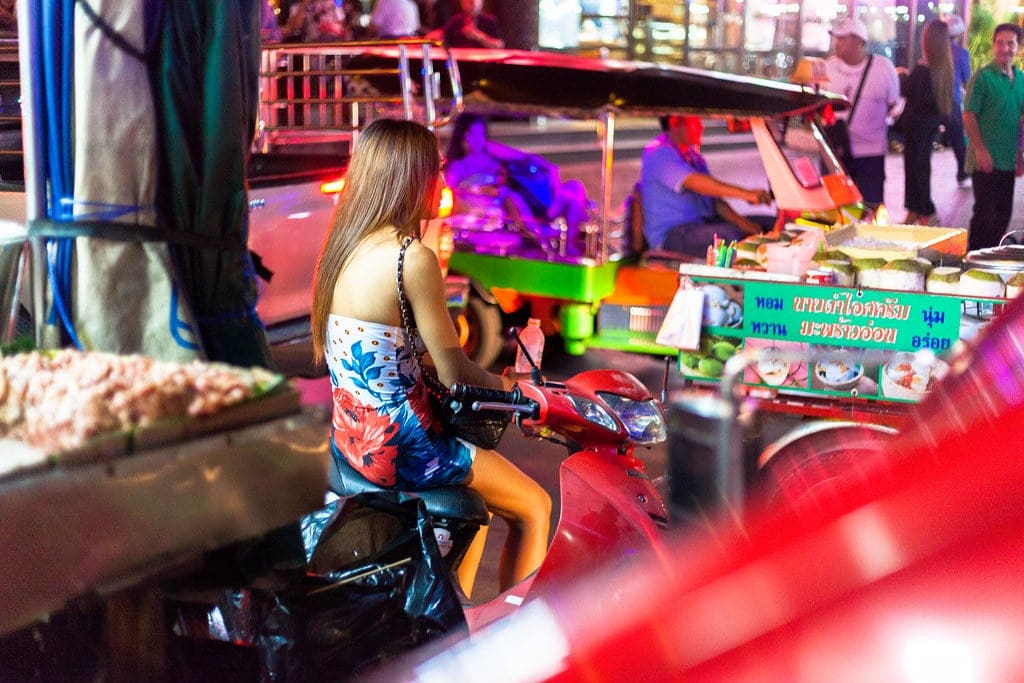 You can also enjoy the famous Thai liquor bucket or Chang beer and chill the night away. The environment is invigorating and you never know how the night turns with each passing hour. 
The Ao Nang CenterPoint also has an Egyptian-themed nightclub with hookahs, to give you the feel of lavish Cairo nights. You will also find some small bars around where you can enjoy cheap drinks and start mingling if you are looking for a date or a hook-up. 
Krabi Go-Go Bars
These bars are located on the second floor, and not so visible from the beach. You will find them if you need them.
You cannot miss visiting a go-go bar in Krabi, as these are blissful pleasure-coops where you can find beautiful and sexy women showing their skills and skins on the pole, dancing to make you go weak in your knees.
These girls are so impressive that they will make you go crazy for them, and get you drunk. These Ao Nang girlie bars are a must-go-to place in Krabi.
Cabaret Shows
One floor up you go, and you find the best cabaret drag show in all of Southern Thailand. You will realize that the ladyboys you saw on the main floor are not just pretty faces.
They are seductive, and entertainment specialists, as they know how to swipe you off your feet with their tricks. Their costumes are flamboyant and they show their grooves dancing and lip-syncing at The Blue Dragon Cabaret Show. This sinful show surely is not be missed when in Krabi.
The Blue Dragon Cabaret Show
This is the most popular cabaret show in Southern Thailand. The 20 ladyboys employed here have grandiose costumes and put up an amazing show. when you enter the Ao Nang CenterPoint you will find them enticing you to come to their show and allowing you to take selfies with them to get tips in return.
They are wearing outrageous headpieces, change their costumes during the show, and exhibit a spectacular show of Thai and International hits. You are sure to take back some erotic memories at home. They do not allow drinks during the show, so can have them before or after the show.
This show is run three times, nightly at the cost of 500 THB per person. 
Timings : 8:00-9:00pm, 9:30-10:30pm, 11:00pm-Midnight
Chang Bar Ao Nang
The Chang Bar is the first thing you will spot from the street as you are heading towards the CenterPoint. This bar is at the entrance and is the hot spot for travelers looking for an amazing night out. Even if you come alone here, you are sure to take someone back with you, for the night.
You can socialize here easily and loosen up on the lovely music being played by the rotating DJs. The beats are electrifying, yet fresh while you enjoy cheap drinks and snacks. A Chang beer costs 100THB, the same amount for 100THB, 200 THB for a Jagerbomb.
You will find dance floors all over the place so that there is room for everybody to soak in the crazy music and show some hot moves.
In case you click with some hot chick, you can get intimate on the dance floor and get to know her more before the night sweeps you off your feet. After all, a little foreplay will only make things go in the right direction for the night. 
The timings of this bar are 4 pm to 4 am, but the actual stiff starts only after 10 pm. 
Cairo Nights
If you are a hookah person, then this is the actual hookah hot-spot of Ao Nang nightlife. This area is at the courtyard of CenterPoint, decorated with pompous, Egyptian hookahs for some pleasure. Basically, this Arab tradition is quite famous amongst the youngsters these days as a favorite pastime.
You will also get to enjoy some special drinks and authentic Arabian food. Sit back and get lost in the shisha smoke.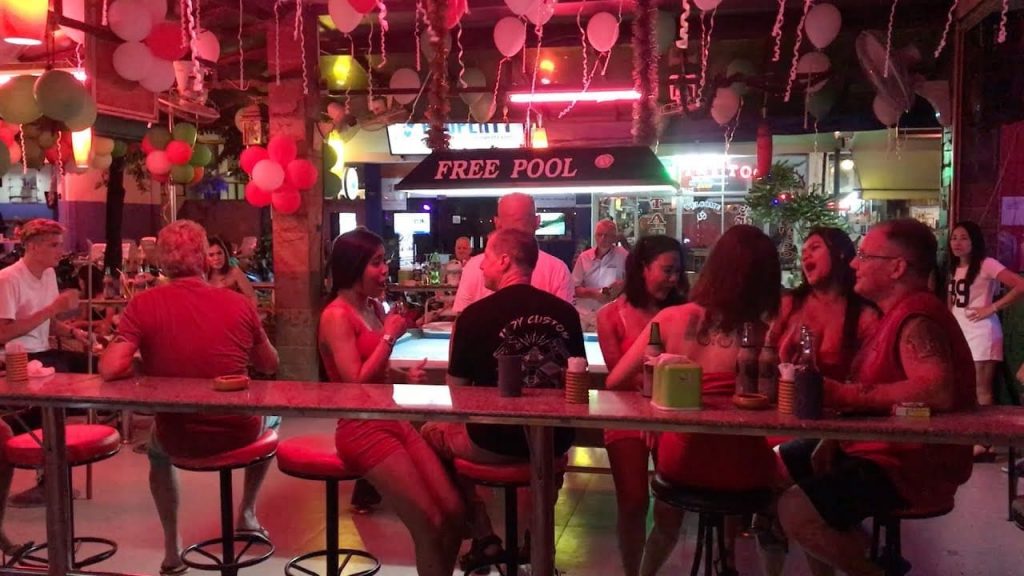 The timings are from 4 pm to 4 pm. 
Soi RCA Entertainment Ao Nang
The Soi RCA Entertainment area is further away from the beach but is a very popular nightlife spot in Krabi. It has a small walking street across Café 8.98. the entrance holds an illuminating sign of RCA Entertainment, also known as Ao Nang's "red light area".
RCA is named after Bangkok's famous party strip – Royal City Avenue. Although Krabi's RCA does not offer outrageous sexual displays as Bangkok's, its offerings are explicit. The whole area comprises of around 12 bars, which welcome singles, couples, groups, and even single women.
The bars are full of sexy Thai girls who are over-welcoming and warm. They are dressed erotically and always making advances to start the chat. You will also spot attractive ladyboys here, who will lure you inside for more drinks and pleasure.
It is easy to hook up with a Thai chick and have some amazing time at the bar, while she entertains and makes you go crazy for her. You will find it surprising that a large part of Ao Nang is Muslims, and this small hidden place is as sinful as your imaginations.
What to Expect
The Soi RCA Entertainment area is a lot of bars scattered around, with tables, a bar, and some hot Thai girls, who are so sexy and alluring, making advances towards you in the pretext of offering a drink, some talks, and much more. Some bars also have pool tables that offer late-night snacks.
It can be difficult to choose which bar to go to, but you can always make a choice by seeing the Thai chicks offering you to come inside. Go to the bar which suits your choice of the babe. The rest is going to be hot and amazing. 
The entrance of Soi has two large clubs with no girls outside to lure you. But, yes you can halt here and grab some drinks to get yourself prepared for the internal area of Soi. You can check Get Rad's bar for best cocktails, Longhorn Saloon for live music and drinks, all night long.
The entertainment can be varied at this place, ranging from seedy to classy, so it is advised not to get kids here. This whole strip of Soi is the grittiest part of Ao Nang, which you surely do not want to miss. 
Get Rad's Cocktail Bar
This is Ao Nang's plush cocktail bar, which has sexy bartenders who have some explicit creations to show you which you will not find around the province.
You get to witness flame-scorched alcoholic artworks and liquid desserts, all night long. Here, you can invite a lady out in exchange of her bra for a free flight of drinks. This free-spirited environment is intoxicating and cool at the same time.
You can enjoy some arcade games while sipping your drink before you go inside the Soi to meet someone special. 
The timings of this bar are from 3:00 pm to 3:00 am.
Longhorn Saloon
This wonderful club is the rock club of Ao Nang nightlife and is popular for its band which is all Thai in every rock song they play.
The band has attractive members who shine from up the stage and even play songs on request. This bar may be a little pricey than other bars, but it definitely worth it. The ambiance is Thai-style and has a driftwood horse at the entrance. 
The timings are 3:00 pm to 3:00 am. 
Kiss 2 Massage
This cozy bar is located at the deep end of Soi RCA Entertainment. By now, you must have witnessed the flock of girls luring you inside the bar for a drink.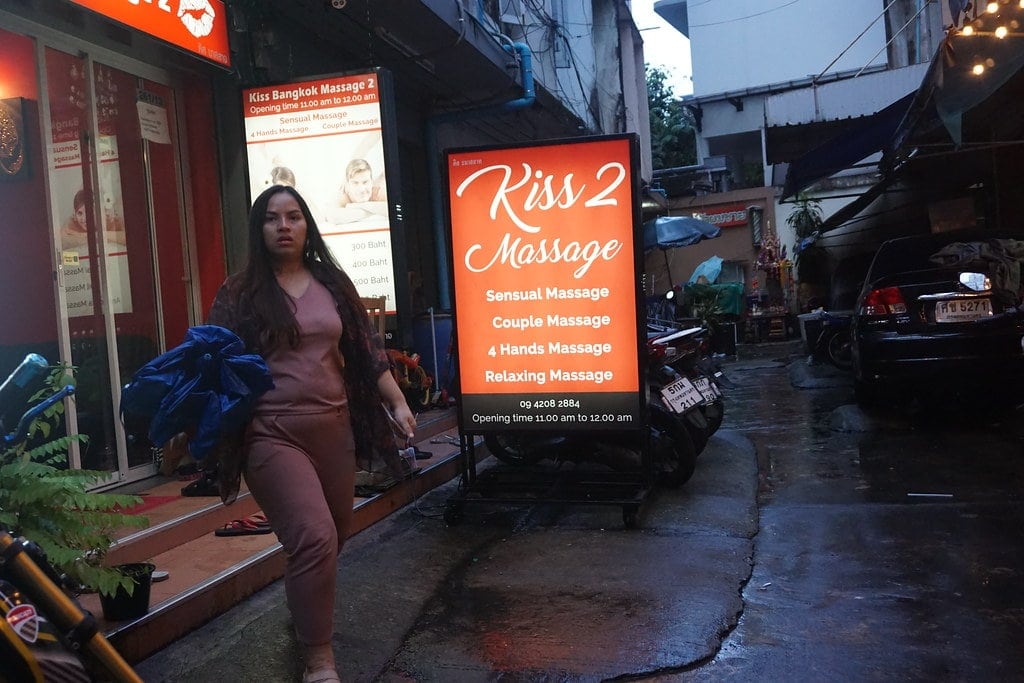 This bar has a pool table and some amazing choices for treats. This bar has an illuminated bright neon paint job, with a glow of black lights. You get yummy food as well so that you can soak in the night away. But, do not expect any high-end fancy here. 
Timings are 3:00pm to 3:00am. 
Ao Nang nightlife has really got something your needs and trusts me you will have a night of your life. Both CenterPoint and Soi RCA Entertainment have all kinds of bars, ranging from high-end to cheap to crazy. You can manage to get a cheap drink, thrill, or a date very easily in the Ao Nang area of Krabi. 
Quick Links
Frequently Asked Questions | FAQs
✅ What to do in Ao Nang
Best Things to Do in Ao Nang. Visit Railay Beaches & Caves. Take a Trip to Krabi Town and Night Market. A Boat Trip to Koh Phi Phi. Take the Four Islands Tour. Seven Islands Trip. Head to Krabi Emerald Pool at Thung Teao Forest Natural Park. Climb to Wat Tham Sua aka Tiger Temple. Head to Koh Lanta.
🔥 Ao Nang Center Point?
Ao Nang Centerpoint is the biggest entertainment center in Krabi.
😃 Best bars in Krabi Ao Nang?
Krabi is the best to experience at top bars and clubs such as Amy's Bar, (Soi RCA) Ao Nang – For an awesome party night.
❓ Which experiences are best for nightlife in Ao Nang?
There are hundreds of islands in Ao Nang that are worth visiting, The adults come to Ao Nang for the Nightlife, the Night Clubs, the Krabi Go-Go bars, The Carabet Shows, the Massage Parlors
❓ Is the nightlife of Krabi suitable for all travelers?
The nightlife in Ao Nang, Krabi is a mix of all activities. The Ao Nang is suitable for family, friends, adults as well as Solo travelers. It has fun activities for all age groups of travelers. The Carabet shows. Krabi Town, Klong Muang are best places here.
❓ Which places in Ao Nang are best for couples?
The Ao Nang has many places for couples to enjoy the nightlife, they include Boogie Bar Ao Nang, Get Rad's Cocktail Bar, Tipsy Bar, and many more.
Conclusion: Ao Nang Nightlife & Beach Lifestyle
Thailand is a hub for the leisure of all kinds, be it water sports, beach fun, family getaway, shopping, bachelors party, or erotic entertainment.
Ao Nang beach lifestyle is mesmerizing and stupendous. Its Krabi town many not be as cheesy as Pattaya and Phuket, but it can definitely give you some wonderful days and nights to remember for life. Krabi has a lovely family atmosphere, especially for nature lovers during the day. But, at night it offers something different and fun. 
Krabi has recently turned up as a hot tourist destination in Thailand, and with a growing market for tourists, there is a need to cope up with their growing needs and desires. At the end of the day, people like to relax and party. Everyone has their own style to the party like some want Cabaret, live music, Egyptian-styled bar, go-go bar, etc.
And your search stops at Ao Nang CenterPoint, which is a huge courtyard surrounded by bars on all four sides. It goes up to three floors, each offering something exotic. The ground floor has the famous Chang Bar, famous for searching your date and getting personal with the one you like.
The floor is electrifying with disco beats and lights. This floor has the famous Cairo Nights, where you can enjoy some hookah-smoking with different tastes and blends of tobacco.
They cost between 300-400 THB, which you can share between 3-4 people. The next big thing on this floor is a Tattoo Bar with live rock music. It is a bit western-themed bar. 
The second floor is full of go-go bars, like Nova Club and Sabina. You will find sexy hot chicks going up and down the poles, dancing and showing their skills and skin. You can have some adult fun in these bars and also take a girl back to the hotel if you are ready for a steamy hookup night.
The Cabaret show on the top floor is a cherry on the cake, where the ladyboys dressed in grandiose costumes and flamboyant headgears put up a fantastic show for you. You will be astonished to see how these men turned into women to entertain you, then why not give them some respect for spending on them and seeing the culture they have to offer. 
Thus, Ao Nang's CenterPoint has everything you want from a holiday – kebabs, beer, go-go girls, ladyboys, cabaret shows, hot babes, and all kinds of booze. 
Remember, what happens here, stays here. So, come and explore this exotic destination and live the life of your dreams.